Future Urban for Serum & Cthulhu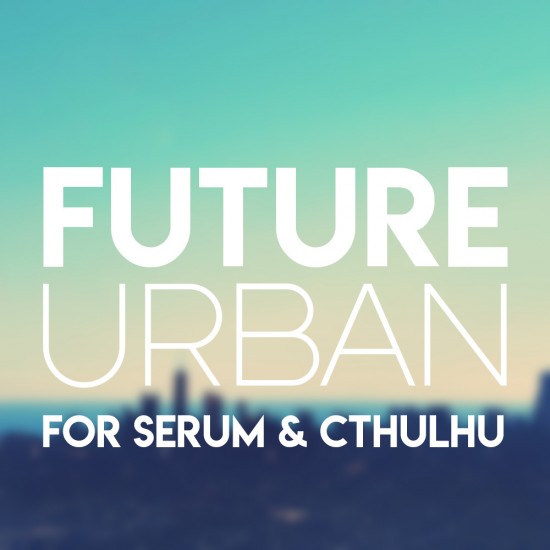 Presets Serum Sound Designer
Future Urban for Serum & Cthulhu
Overview
With Future Urban for Serum & Cthulhu, we've put together a go-to resource of hit-making sounds and chord progressions.Featuring 60 Serum pr..
Status:

In Stock

Item ID:

39DH3U
Like this? Give it a share!
All major payment types accepted.
No payment details are kept on our server.
This pack is royalty free
Upon purchase you can use these sounds in your productions without worrying about copyright. You cannot re-sell, re-package in part or as a whole. Learn more
Send a message to Glitchedtones
Please
Login
to contact & follow Glitchedtones
With Future Urban for Serum & Cthulhu, we've put together a go-to resource of hit-making sounds and chord progressions.
Featuring 60 Serum presets, 36 Cthulhu presets, loops, oneshots and MIDI files, this collection will have the creativity flowing the minute you start exploring.
We took inspiration from artists including Lil Uzi Vert, Bryson Tiller, Drake, Juice Wrld, Trippie Redd, Ghostmane, Lil Pump and Travis Scott among others, to bring you this essential production toolkit.
Whether you work in genres such as Trap, Trap Soul, Hip Hop, Grime, Drill, RnB, or any genre which incorporates these elements, there's plenty of material here for you to get your ideas down fast.
Each Serum preset comes fully loaded with 4 Macro controls, enabling you to tailor your sound on the fly and not distract from the production process.
Featuring Basses, Drums, FX, Leads, Pads, Plucks and Synth tones, you won't be short on some incredible sounds for a while as the scope to tweak them is almost endless!
Drift between deep, hard-hitting 808s, biting leads, melodic elements, dark pads, eclectic plucks and mellow synth tones at the flick of a preset.
For the Cthulhu presets, we input some of our favorite diatonic chords and progressions in all 24 Major and Minor keys to get the ideas going instantly. We also mapped out 12 keys of Harmonic Minor for an extra dose of flavor!
Explore the progressions and mix them up to your liking, everything is in key so you don't have to worry about any awkward notes disrupting your process! You'll find triads, sus2, sus4, sixths, sevenths, ninths and other extended chords.
We've taken care of the theory so you can take care of making the music.
Also included are 36 MIDI chord progressions in each Major, Minor and Harmonic Minor key.
Not only that, we also included all of the loops, oneshots, and MIDIs from the demo created by production wizard Van Derand, named according to the Serum preset used for your reference. Tweak the notes or switch up the sound if desired for yet more creative potential.
Level up your next Urban production with this inspiring collection!
Pack Contents:
60 Serum Presets
12 Basses (including 10 808s)
5 Drums (Kick, Snare, Clap, Closed Hat, Open Hat)
5 FX
10 Leads
8 Pads
10 Plucks
10 Synth
36 Cthulhu Presets
12 Major (24 chords per key)
12 Minor (24 chords per key)
12 Harmonic Minor (24 chords per key)
36 MIDI Files (Major, Minor and Harmonic Minor chord progressions)
Product Demo (wav & mp3)
16 Mastered Loops
13 Unmastered Loops
15 Oneshots
12 MIDI
Total Number Of Files:
190
192 MB
Software Requirements:
Latest versions of Serum & Cthulhu
Synth information
Name of synth
Serum & Cthulhu
What's inside?
No. of presets
96
No. of samples
44
Questions
Reviews
There are no reviews yet!
Shipping information
This product is digital only, no physical shipping is required.