Hex Drum | Oblivion Sound Lab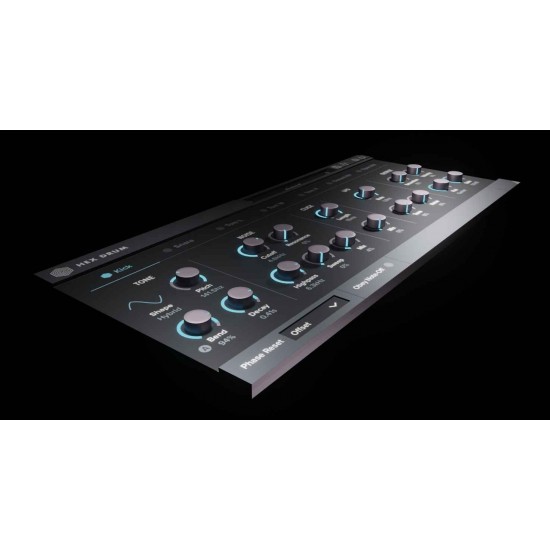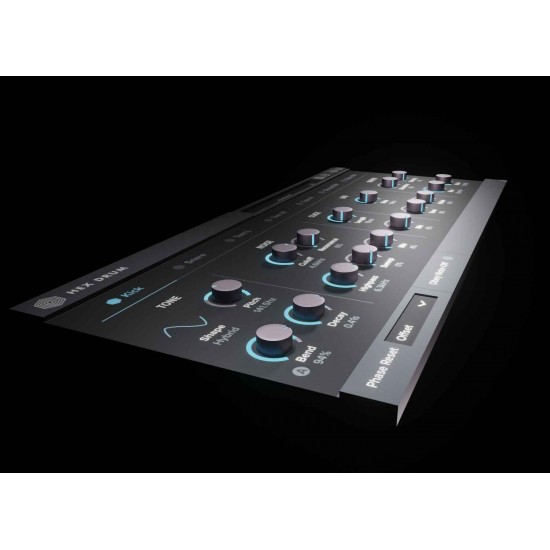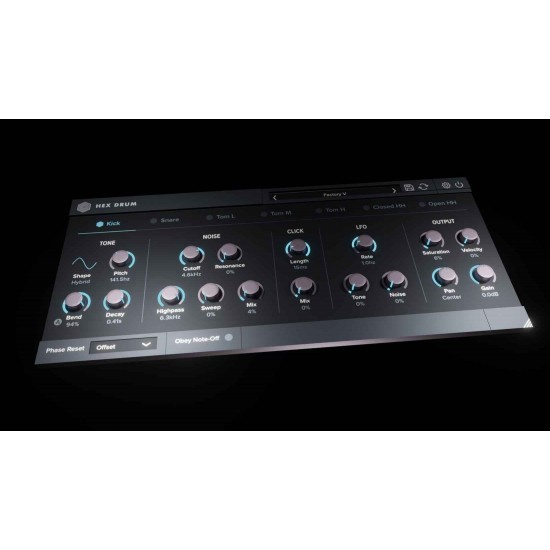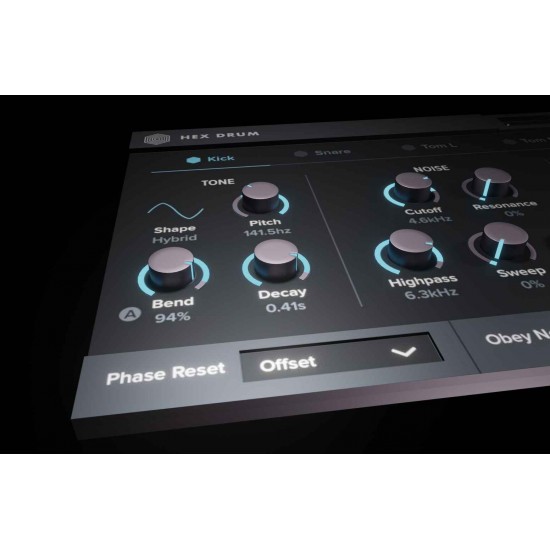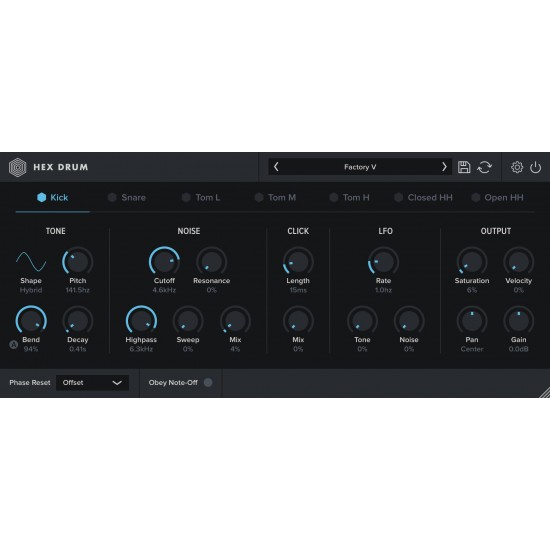 Synth Plugin







Hex Drum | Oblivion Sound Lab
Overview
A CLASSIC DRUM MACHINE SOUND, REIMAGINEDHex Drum is a virtual instrument inspired by synth drum machines of the 1980s, in particular the Sim..
This is a plugin page. Any activation key will be delivered automatically.
Status:

In Stock

Item ID:

DU8CS
Like this? Give it a share!
All major payment types accepted.
No payment details are kept on our server.
Send a message to Oblivion Sound Lab
Please
Login
to contact & follow Oblivion Sound Lab
A CLASSIC DRUM MACHINE SOUND, REIMAGINED
Hex Drum is a virtual instrument inspired by synth drum machines of the 1980s, in particular the Simmons SDS series with its distinctive hexagonal drum pads, from which our plugin takes its name.
Simmons drums were used on countless recordings during the 1980s across many genres, from disco, to reggae, to chart-topping pop hits. In recent years their distinctive sound has been given new life in synthwave and other '80s inspired genres.
For Hex Drum we took inspiration from the architecture of the SDS "drum brain" and made it more flexible by adding deep editing controls, and some unique twists of our own.
Hex Drum lets you easily dial in that classic vintage drum sound, but still feels right at home in a modern mix.
FEATURES
7 drum voices
Stereo or Multi-channel output
3 analog inspired oscillator shapes
Tone, noise, click, LFO and output modules
MIDI mapping with MIDI learn
Assignable voice labels
Copy & paste drum voices
Choke groups
Preset system
40 drum kits presets
All parameters can be automated from the host DAW
DOWNLOADS
Try Hex Drum for free. Until the plugin is registered it will output a short silence every 45 seconds.
INSTALLATION INSTRUCTIONS
Download the latest installer for macOS or Windows. Unzip the file, launch the installer application, and follow the setup instructions.
In addition to installing plugin files at the default locations for your system, Hex Drum uses the following directory to store presets and settings:
Windows - ProgramData - Oblivion Sound Lab - Hex Drum
macOSMacintosh HD - Library - Application Support - Oblivion Sound Lab - Hex Drum
To uninstall Hex Drum delete the plugin files and the Hex Drum directory.
REQUIREMENTS
Windows 8–10
Plugin formats: 64-bit VST3
OS X 10.11–macOS 11.0.1
Plugin formats: 64-bit VST3/AU
3D render by The Patchbay.
Documentation
Does this contain documentation?
Documentation link in the product description & download files.
item information
Types of genres this pack is well suited to
80s, synthwave, reggae, others.
What type of audio production pack is this?
Synth information
Minimum required synth version
Name of synth
Hex Drums by Oblivion Soundlab.
Questions
Reviews
There are no reviews yet!
Shipping information
This product is digital only, no physical shipping is required.