Neon Circuits 2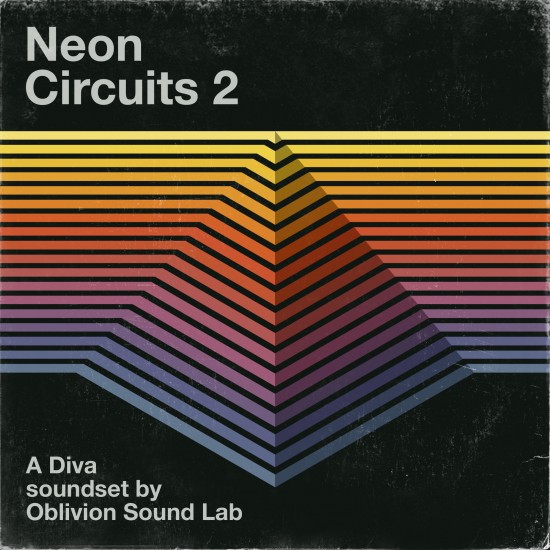 Presets Diva Sound Designer


Neon Circuits 2
Overview
A synthwave soundset for u-he Diva.Neon Circuits 2 is the follow up to one of our most popular soundsets, and features 131 neon-soaked patch..
Status:

In Stock

Item ID:

YSH8S
Like this? Give it a share!
All major payment types accepted.
No payment details are kept on our server.
This pack is royalty free
Upon purchase you can use these sounds in your productions without worrying about copyright. You cannot re-sell, re-package in part or as a whole. Learn more
Send a message to Oblivion Sound Lab
Please
Login
to contact & follow Oblivion Sound Lab
A synthwave soundset for u-he Diva.
Neon Circuits 2 is the follow up to one of our most popular soundsets, and features 131 neon-soaked patches perfect for synthwave, cinematic space synth, synth pop, or any style of music that requires a vintage '80s flavour.
For this set we have taken a deep dive into the nostalgic analog sounds of '80s synth pop, film scores and TV themes, as well as drawing inspiration from contemporary producers like Com Truise, Johnny Jewel and Le Matos.
Inside you will discover punchy synth basses, cosmic pads and sweeps, powerful leads, delicate bells, rich brasses, smooth poly synths, emotive strings, sci-fi inspired sound effects and more. Most of the patches have parameters mapped to modwheel or aftertouch, and NKS patches are included for integration with Native Instruments hardware.
Documentation
Does this contain documentation?
Yes
File Information
File type
.h2p
item information
Types of genres this pack is well suited to
Synthwave
What type of audio production pack is this?
Soundbank
Synth information
Minimum required synth version
Name of synth
U-he Diva
What's inside?
No. of presets
131
Questions
Customer feedback
Really amazing presets for synthwave music.
Great preset pack, an excellent evolution from Neon Circuits 1. All the presets have nuance and depth to each parameter, they aren't just simple and static, they really evolve and morph once you start to explore them. Can't recommend this creator enough.
Shipping information
This product is digital only, no physical shipping is required.