Diva Phenom Vol 3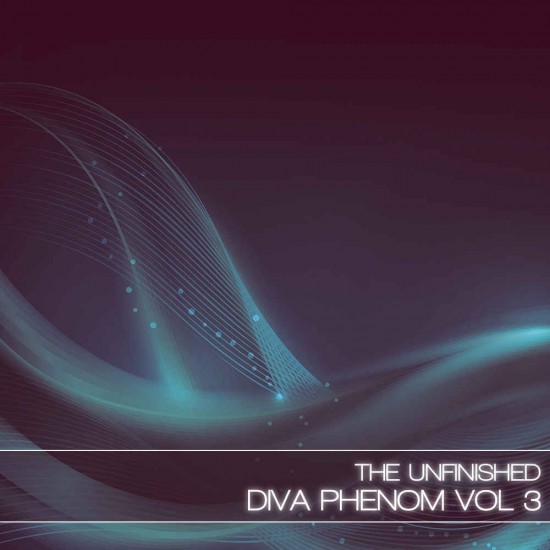 Presets Diva Sound Designer
Diva Phenom Vol 3
Overview
Diva Phenom Vol 3 Walkthrough from Matt Bowdler on Vimeo. Diva Phenom Vol 3 is a collection of 150 patches for u-he's Diva.Continuing o..
Status:

In Stock

Item ID:

FD19A
Like this? Give it a share!
All major payment types accepted.
No payment details are kept on our server.
This pack is royalty free
Upon purchase you can use these sounds in your productions without worrying about copyright. You cannot re-sell, re-package in part or as a whole. Learn more
Send a message to The Unfinished
Please
Login
to contact & follow The Unfinished
Diva Phenom Vol 3 Walkthrough from Matt Bowdler on Vimeo.
Diva Phenom Vol 3 is a collection of 150 patches for u-he's Diva.
Continuing on from the original two Phenom soundsets, volumes three and four are fundamentally about pure analogue sound. Warm, lush, and lo-fi, Phenom breathes delicacy and punch, bringing a collection of intimate and emotional retro vibes.
Smooth pads, gutsy basses, drifting textures, mellow leads and quirky sequences provide classic, old skool analogue sensibilities, with a contemporary definition.
Diva Phenom is inspired by the joy and wistfulness of Kyle Dixon & Michael Stein's Stranger Things, Le Matos's Summer of '84 and Paul Haslinger's Halt & Catch Fire, as well as the ambience and dynamism of Cliff Martinez's The Knick, Mac Quayle's Mr Robot and Geoff Barrow & Ben Salisbury's work on Ex Machina and Drokk, as well as artists such as Boards of Canada, Electric Youth and Unit Black Flight.
If you're looking to add some sweet, gentle, characterful retro charm to your music, or simply want to plunge headfirst into electro nostalgia, Phenom brings all the glowing charisma of tubes and transistors you'll need.
Each patch comes with dynamic modwheel programming, allowing you to develop ideas as you go. They are also tagged and NKSF ready for NI Kontrol users.
Documentation
Does this contain documentation?
yes
File Information
File type
.h2p, .nksf,
item information
Types of genres this pack is well suited to
cinematic, tv & film, electronic, ambient, analog, experimental,
What type of audio production pack is this?
Soundbank for U-He Diva which also includes NKS compatability.
Synth information
Minimum required synth version
As recent as possible.
Name of synth
U-He Diva
What's inside?
No. of presets
150
Questions
Reviews
There are no reviews yet!
Shipping information
This product is digital only, no physical shipping is required.